Coming in 2024!
Kristy will be offering in-person training and workshops in 2024. Environments that will allow you to learn and create the change in real-time with support! 
in-person training
Workshops
Kristy will be offering in-person workshops on specific topics. These workshops will be designed to teach the information you need and action steps to create real change, focusing on systems, entrepreneurship, and financial freedom. 
---
Group Intensives Designed to Level You Up!
---
An in-person workshop could be for you if…
…you know you need help but would prefer to learn in a group environment, not online. The in-person workshops will be a small group environment designed to teach you the content and implement it.  You will not come just to learn, you will leave with actual changes in place!
So that you can 

focus and make real changes without delay. Accountability of when it will happen! 
In-person interaction with Kristy. The ability to ask questions relative to your circumstances and get guidance. 
Do you want to meet other like-minded entrepreneurs?
In addition to learning the content of the course, we will be implementing the changes. How many times do you learn something get excited and then go back to life without implementation? That will not happen here. 
The Location
Address: 6700 Shady Grove Road Cumming, GA 30041
The 1926 Farmhouse is situated on VisionProeprties1926.com, a  quaint commercial development in Forsyth County.  The home is set up for learning and getting work done—community spaces, interactive TVs, and workspaces so you create change. 
SEE MORE OF VISION PROPERTIES 1926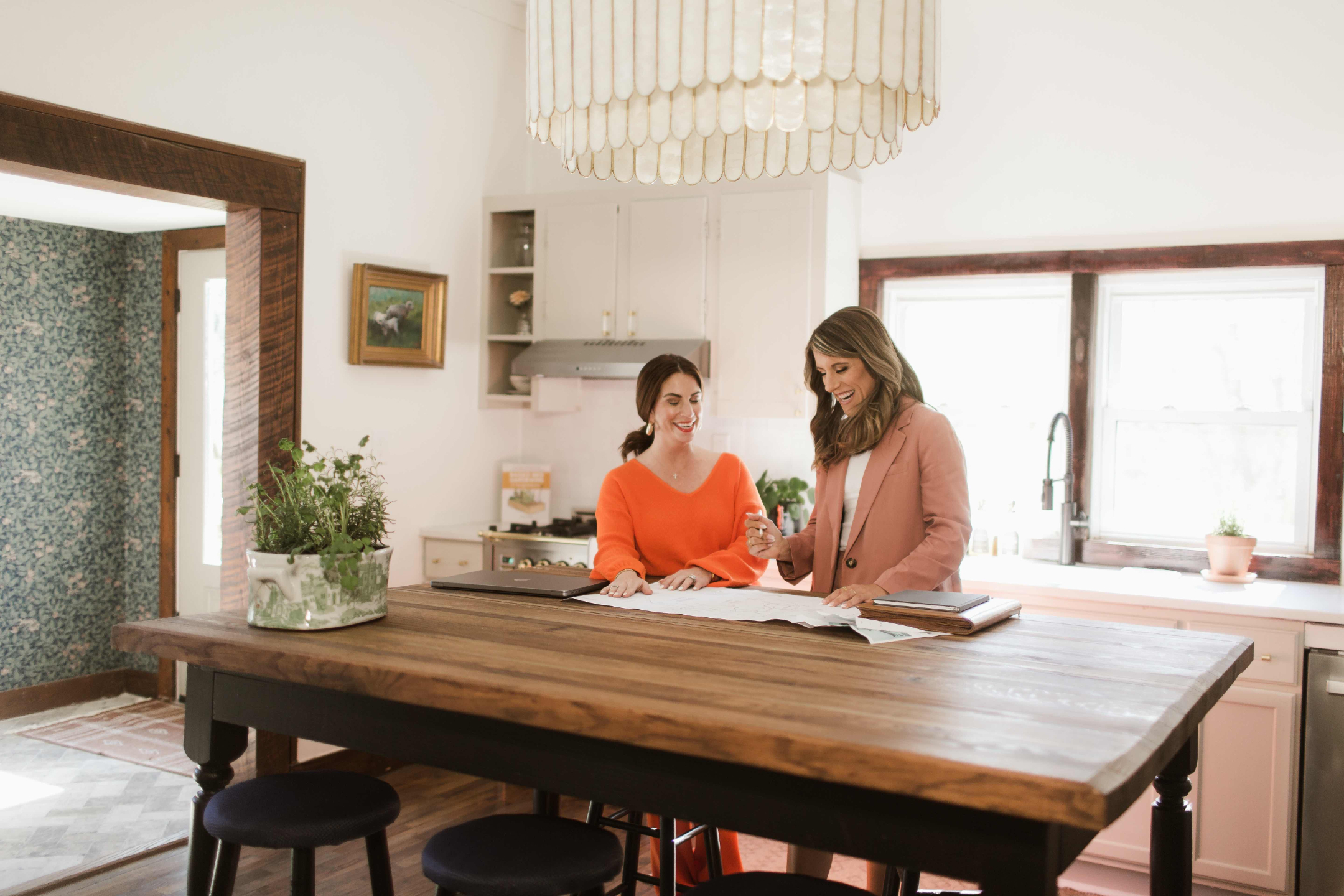 AUTHORITY ON BUSINESS SYSTEMS
---
Kristy Gayton
What qualifies me?
I love business. How the interworking all work together and how a simple idea with enough heart can turn into your life. It's like a game, and if you play it right, you can scale and have freedom in profits. But you have to understand the moving parts and be informed to make decisions. You CAN do what you love and are called to do through providing a service or product for others and having a comfortable lifestyle. I believe my life, journey, and gifts are meant to help others find that freedom through organized efforts and operations.

I have sold multiple entities in different categories and still actively run four companies. Know I also have also sold companies for face value, launched ideas that didn't work, and lost thousands. All part of the journey and plan. But I can speak to scaling companies to 7 figures in a year, and I also can speak to seeing and deciding when it is time to release or let go.
I LOVE the idea that at the drop of a hat, we can take control of our lives, create change, and take control of our schedule and our destiny by creating our own businesses. Business ownership, though, is not for the faint of heart. It takes understanding, organization, and focused efforts to make it. 45% of businesses fail in the first five years, and I believe so many leave so much money on the table by not running marketing or operations efficiently. A big piece is not understanding their numbers and profits and where to put efforts and that is where I know I can help!
That is where I step in! I am at a place in my life where I know my years of vast experience are meant to be directed at helping others succeed. You don't know what you don't know, and I can guarantee by being part of theSTARTapproach, I will help you make decisions, save you time/money, and be the business coach you need, which will all allow for more margins! We have designed a program to help you START and APPROACH your business like you never have before!
"

I really loved the course and found it super helpful. I started it right before moving states and starting a PhD program. Thanks to this course, we were able to save WAY more than needed to make the move easily and then quickly turn around and buy our first home in Northern Colorado in our mid-twenties (which was a HUGE deal given the housing market towards the end of 2021). I continue to utilize the principles daily and my boyfriend and I have a weekly financial check-in (that is scheduled into both of our STARTplanners). It was easy to navigate and a good warm-up course if you're not familiar with some financial concepts.

"

COURTNEY, STUDENT OF START KNOWING MY NUMBERS COURSE
"Kristy makes numbers so much less scary, and I've gone from feeling clueless to confident in one short weekend after taking this course."

MEGAN , STUDENT OF START KNOWING MY NUMBERS COURSE
"TIS COURSE IS GAME CHANGING!!! As an entrepreneur, I am not going to lie when I say I have avoided a lot of this stuff like the plague because it was so overwhelming to even think about let alone DO IT MYSELF. Not only did you hold my attention, you made it quick, to the point, entertaining, AND easy to understand all while breaking it down and showing what to do step by step."

AMANDA, STUDENT OF START KNOWING MY NUMBERS
---
5 TIPS FOR MORE EFFICIENCY
---
Free

Download
Excited to get STARTed? We have compiled 5 easy ways you can increase productivity without wasting another day!
DOWNLOAD NOW